Oscars 2019 - The Best Dressed Women
What a fun year! For the first time in a long time, I felt like almost all of the nominees did not sleep on it and actually dressed like the stars they are. There were actually many gorgeous gowns (and a few fails - we'll leave those to the critics.) This is a roundup of the top five Oscar best dressed that really stood out.
Regina was a vision. This high slit and extra draping was a beautiful balance of sexy and classy. And that movie-star smile with just the right amount of jewelry sold the whole look.
This shape was gorgeous on her, and again, the minimal jewelry really let the dress shine. This was also a perfect interpretation of the pastels trend we're seeing a bit of this awards season. The richer lilac didn't wash her out and was a beautiful contrast to her hair and makeup.
Gah. This girl can do no wrong. The shoulders are so sharp, the hair, slick but easy, and that rich burnt rust color got a perfect contrast in a little dazzling metallic. It was a great choice for her, though I do wish the hem had been handled a bit differently, as it's pooling a bit too much in this photo for my taste.
So yes, this is a disco ball. It is just a disco ball. Some will say this isn't "fashion" or not quite the look at the oscars. It's pretty straightforward, but who can literally reflect the sun like Jennifer Lopez and be gorgeously painted into this shinny wonder? She is a star, and this is a star's dress at the Oscars.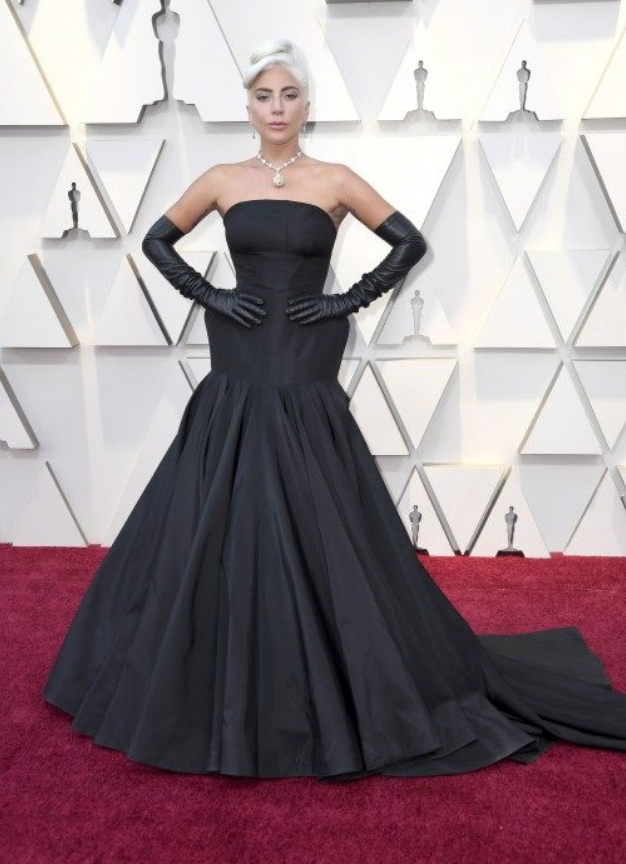 Wait, did I say star? Because yes friends, you're looking at her. Gaga has done a number on us this awards season - slaying red carpet after red carpet. The pink feather Valentino will be my 2019 favorite from her but this dress fit her perfectly and the unique shape was a showstopper. And did you hear about the necklace? Last worn by Audrey Hepburn, Gaga got to rock it tonight (hopefully with one hell of an insurance policy.) It is valued at $30 million.
All pictures from ET Online.